SKILLS TRAINING COURSE IN ENGLISH, IN SWITZERLAND
2-DAY PRESENTATIONS & PUBLIC SPEAKING SKILLS FOR BUSINESS
Presentation skills training price & dates:
To ensure social distancing, there are a maximum of just 4 attendees/course.
September 29-30, 2021 (ONLY 1 SEAT LEFT)
December 2-3, 2021 (Early booking October 21, 2021)
January 18-19, 2022 (Early booking before December 3, 2021)
March 9-10, 2022 (Early booking before January 28, 2022)
May 3-4, 2022 (Early booking before March 18, 2022)
July 12-13, 2022 (Early booking before May 27, 2022)
August 30-31, 2022 (Early booking before July 22, 2022)
"Kimberly was presentation trainer for my TEDx talk in December 2018. We connected immediately and having never done a talk in front of an audience before, I didn't know how to begin! She guided me and with attention to detail, patience and a lovely approach to constructive criticism. Although English is not my first language, she helped me feel at ease and gave me confidence. Before long, we had a presentation that I was proud of. There is no doubt that I would recommend Kimberly without reservation to any aspiring speakers, or anyone needing a boost of confidence in any challenge!"Dorota Bankowska, Commercial Diver in the North Sea (and TEDx speaker)
The presentation course and your trainer:
Gain confidence, clarity and charisma!  This course is designed for technical, sales and international business presenters.  First, you'll receive tools to manage your nerves. Then, you'll embark on a 5-step process to develop engaging presentations, that are easy-to-present.  With just 4 attendees/course, you'll practice, receive personal coaching, and feel yourself develop skills and confidence.  Separately, you'll see videos of your presentation practices to help you develop your personal style.  
You'll be trained by Kimberly VanLandingham, CEO of European Market Link Sàrl.  She brings theory into the real world, with over 20 years of corporate and management experience, where she was a product spokeswoman on TV, radio, and at large events.  For the last 10 years, Kimberly turned her attention to helping others.  She trains and coaches international speakers and teams, is a keynote speaker, and TEDx trainer.  She has degrees in communications (MACCC) and engineering (BSEE), and is a native English speaker. 
Book or ask questions now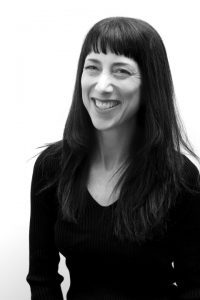 2-day agenda to grow your presenter skills:
Topics are integrated and build upon each other.  They include examples, workshops or practice sessions.
Develop confidence and manage your presenting nerves.
How charismatic presenters connect to their audience.
Business presentation skills: Body and Voice
Preparation and strategy to get results.
Structures for business needs.
Storytelling, and other powerful presenting tools.
Hooks:  Your opening and closing techniques.
Slides and visual tools to keep your audience's attention.
Words that work, and those that don't.
More on persuasion.
Preparing for questions and impromptu presentations.
Includes lots of public speaking practice with video feedback.
Book or ask questions now
Just 1490 CHF, 0r 1350 CHF with early bird discount:
The 2-day public speaking skills training course, with just 4 people. includes our highly-rated and experienced facilitation, a training manual, videos of your practice sessions, morning coffee with croissant, and afternoon coffee break with cookies and fruit.  As you'll want to enjoy the restaurants near by, the price doesn't include lunch or dinner.
What makes this course different:
Video feedback!
Small classes (max. 4 people) enable practice and personal coaching.
Focus on international business, sales and technical presenters.
You'll advance a work-related presenting project, while developing new skills.  
Lots of practice.
Comfortable, fun and supportive environment.
You'll leave class confident and excited to give your next business presentation.