Control your nerves and stage fright
2-DAY PUBLIC SPEAKING & PRESENTATIONS FOR BUSINESS - TRAINING COURSE IN ENGLISH
Gain confidence, clarity and charisma! This workshop is designed for technical, sales and international business speakers. First, you'll receive tools to manage your public speaking nerves. Then, we'll go through a 5-step process to help you develop engaging presentations, that are easy-to-present.  With just 4 attendees/workshop, you'll be able to practice, receive personal coaching, and improve your skills. We even video your practice sessions to help you build on your strengths and find your personal style.  
You'll be trained by Kimberly VanLandingham, CEO of European Market Link Sàrl, strategist, trainer, and keynote speaker. She has over 12 years of training  experience and brings theory into the real world, with her corporate public speaking experience on TV, on radio, at large events, and as a keynote speaker. She has over 20 years of experience working for DuPont from technical roles, to sales and marketing, then becoming Global Business Manager and EMEA Regional Manager (P/L $150,000,000.)  Kimberly has degrees in communications (MACCC) and engineering (BSEE), trains TEDx speakers, and is a native English speaker.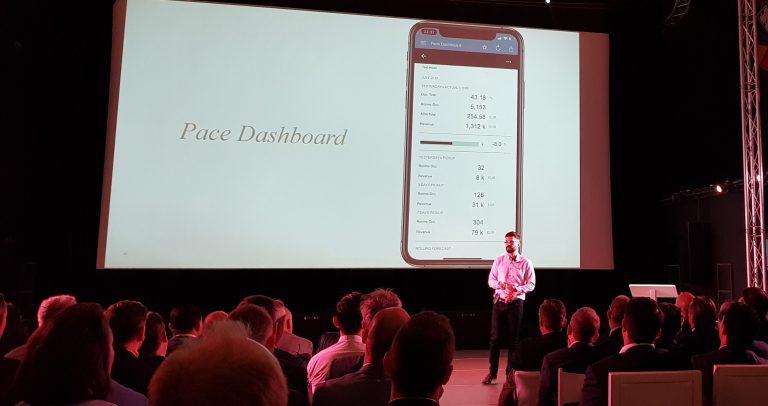 Thank you very much for all your great support regarding my presentation yesterday. It went really well. Actually, I felt even more confident than during the rehearsals. And, by going through this training as a team, sharing our vulnerabilities and growing confidence together, it created a powerful bound and trust between us. Thank you again for this great journey, which made me feel happy and proud."Zsolt Pinter, Senior Director Finance Systems (from a major global hotel chain)
2-day public speaking topics:
Topics are integrated and build upon each other.  Each area includes examples, workshops or practice sessions.
Overcome your stage fright -- You'll learn tools to manage nerves
How charismatic public speakers connect to their audience
Public speaking skills: Body language and Voice
Speech preparation and strategy: Choosing content and developing key messages to get results
Structuring your talk
Storytelling, and other powerful tools
Hooks:  Your opening and closing techniques
Slides and visual tools to keep your audience's attention
Words that work, and those that don't
More on persuasion
Preparing for questions and impromptu public speeches
Includes 5-6 public speaking practices with private video feedback.
What makes this course different:
Small classes (max. 4 people) enable practice and personal coaching.
Lots of practice with private feedback on your practice videos!
Focus on international business, sales and technical presenters.
You'll advance a work-related presenting project, while developing new skills.  
Comfortable, fun and supportive environment.
You'll leave class confident and excited to give your next business presentation.
Just 1490 CHF, or 1350 CHF with the early bird discount:
Limited to just 4 attendees, the price is only 1350 CHF, when you book before the early bird date. It's 1490 CHF after the early bird date. The training course includes our highly-rated and experienced facilitator, a training manual, take-home videos of your practice sessions, links to examples, morning coffee with rolls, and afternoon coffee break with chocolate and fruit. As you'll want to enjoy the restaurants near by, the course price doesn't include lunch or dinner.
Public speaking course dates:
| Training Course Dates | Days of Week | Early Booking Discount Until | Availability |
| --- | --- | --- | --- |
| July 11-12, 2023 | Tuesday-Wednesday | June 1, 2023 | FULL - no more places |
| July 18-19, 2023 | Tuesday-Wednesday | June 7, 2023 | 3 places |
| August 29-30, 2023 | Tuesday-Wednesday | July 18, 2023 | 2 places |
| October 24-25, 2023 | Tuesday-Wednesday | September 12, 2023 | 4 places |
| December 12-13, 2023 | Tuesday-Wednesday | October 30, 2023 | 4 places |
| January 16-17, 2024 | Tuesday-Wednesday | December 1, 2023 | 4 places |
| March 6-7, 2024 | Wednesday-Thursday | January 26, 2024 | 4 places |
| April 23-24, 2024 | Tuesday-Wednesday | March 8, 2024 | 4 places |
| | | | |
This course is limited to just 4 participants. We start at 9:00 and finish by 17:30 each day. There's nothing to lose (but your stage fright).  You can change to a later course or to another person up to one week before the course.