PUBLIC SPEAKING TRAINING SKILLS COURSE in English in Switzerland
1-DAY PRESENTATIONS & PUBLIC SPEAKING - PRACTICE & COACHING
Presenting skills practice & coaching:
Limited to just 3 people/course, this training skills course is designed for practice. You'll practice in a small group and receive theory specific to the group needs. 
| Training Course Dates | Days of Week | Early Booking Discount Until | Availability |
| --- | --- | --- | --- |
| August 7, 2023 | Monday | June 26, 2023 | 3 places |
| November 14, 2023 | Tuesday | October 3, 2023 | 3 places |
| February 8, 2024 | Thursday | December 28, 2023 | 3 places |
| | | | |
Contact us to check availability and to reserve your place on this skills course.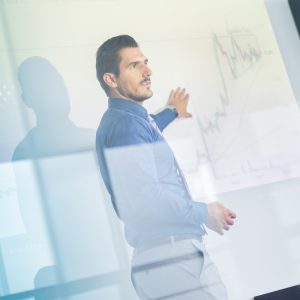 The presenting skills course and your trainer:
Designed for technical and business speakers and leaders, you'll learn to manage your stage fright, while gaining skills and confidence. Limited to just 3 attendees, this training is individualized. Each practice is videoed and you'll receive exercises for your public speaking skill needs. 
You'll be trained by Kimberly VanLandingham, CEO of European Market Link Sàrl, consultant, trainer, and keynote speaker. She brings theory into the real world, with 12 years as a presentation trainer and 20+ years with DuPont Company as a global business manager, regional manager, and technology manager. Her speaking experience includes TV, radio, large events, and as a keynote speaker. Kimberly has degrees in communications (MACCC) and engineering (BSEE), trains TEDx speakers, and is a native English speaker.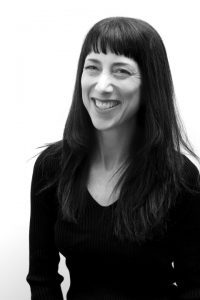 1-day agenda to grow your confidence & presenter skills:
Topics depend on you, and your business presenting needs. Based on the group needs, we cover some of the following topics: 
Confidence and managing your presenting nerves.
How charismatic presenters connect to their audience.
Business presentation skills: Body and Voice
Preparation and strategy to get results.
Structures for business needs.
Storytelling, and other powerful presenting tools.
Hooks:  Your opening and closing techniques.
Slides and visual tools to keep your audience's attention.
Words that work, and those that don't.
Includes lots of public speaking practice with video feedback.
Just 925 CHF with the early bird discount:
The early booking price is just 925 CHF and the normal price is 995 CHF. The price includes a full day of action-packed public speaking skills practice and coaching (with individual video feedback). 
This course is limited to just 3 people/course. It feels like personal coaching while learning from others. 
 The training price includes take-home videos of your practice sessions, morning coffee with rolls, and afternoon coffee break with cookies and fruit.  
What makes this course different:
Video feedback in a separate room!
Small class (max. 3 people) enables lots of practice and individual coaching.
Focused on helping international business and technical presenters and leaders.
You'll advance a work-related presenting project, while developing new skills.  
Lots of practice.
Comfortable, fun and supportive environment.
You'll leave class confident and excited to give your next business presentation.
"Excellent instructor - motivating, elevating, supportive, well-prepared, evidence-based training. I learned a lot in a very short time."Muriel Langenberger, Head of Programs Europe, Jacobs Foundation