Presentations & public speaking — 2-day small group training course
Group Size:

3-6 (larger groups also possible)

Length:

2 days

Level:

Adjusted to the group

Price per corporate group:

6500 CHF*
Get ready to roll up your sleeves and start presenting.  Our fully-loaded 2 day presentation workshop is built around the idea that the only way to learn something new is to just start doing it.  That's why we'll blend theoretical learning with practical skills and tools. That way, you get a wide breadth of knowledge, but also the power to create something real.  Over 2-days, we alternate short theory discussions with examples, presentation practice and other workshops. The course uses a small group, allowing presentation practice with video feedback in a comfortable confidence-building setting. We provide the tools and coaching to help you to see your strengths, overcome your fears and develop your individual style. Courses are tailored to your current work situation and needs. The training is provided in English.
This course may be designed to initiate or advance a specific presentation project.
Who should attend this training course:
Professionals wishing to improve their business presentation skills or advance a presenting project.
Training course topics:
Individual goals.
Communication fundamentals.
The presenter — using your body and voice.
Presentation preparation and strategy, the keys to success!
Structuring your presentation.
Opening and closing techniques.
Other techniques to keep your audience's attention.
Preparing for questions during and after the presentation.
Dealing with nerves.
Presentations to inform, convince or get action.
The charismatic presenter and how to connect to your audience.
Adjusting presentations for international audiences and culture tips (optional).
Includes presentation practice sessions with video feedback.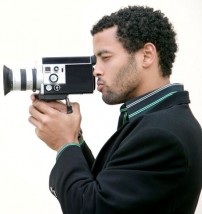 What makes this course different:
Video feedback!
Small classes enables personal coaching.
Lots of practice.
May be tailored for technical, sales, business, or specific international needs.
The workshop attendees learn from each other in a comfortable and fun environment.
Your workshop facilitator combines theory and experience, with a masters in communications and extensive international business management experience.  She is also native English speaker.  (More on your trainer.)
Participants leave class feeling more confident and excited to give their next business presentation.
Price:
The price is 6500 CHF for a custom 2-day workshop at your facility, with up to 6 people.  Please add 50 CHF/person for larger groups.
*The price includes a course training booklet, videos of the practice sessions, and other training materials.  Normally, training is held at the client's facilities, so the price excludes the training room and food.  Contact us to discuss your specific needs.
Training is available in English and throughout western Switzerland, including Geneva, Lausanne, Vevey, Montreux, Sion, Fribourg, Thun, Bern, Biel, Zurich, Basel and surrounding areas.
Contact us