1-Day Presentations & Public Speaking for a small group (CUSTOM TRAINING in English)
Group Size:

Ideal for 2-3 people (larger groups possible)

Length:

1 day

Price:

Contact us
This course is designed around the attendees specific needs to boost public speaking and/or business presentations. Short theory reviews alternate with examples, presentation practice, and other exercises. The training is designed for 2-3 participants so that each person can practice their presentation skills with video feedback, in a comfortable confidence-building setting. You'll receive the tools and guidance to help you to identify your strengths and weaknesses, while developing your individual style. Practice sessions are tailored to your business situation and needs. This public speaking workshop is in English.
Who should attend this public speaking workshop:
Business or technical professionals or managers, who wishes to improve their business presentation skills and professional perception. This structure can be used as an introduction or to help managers advance to higher level of performance.
Public speaking workshop topics:
Your needs & goals
Communication fundamentals & the audience's brain
The speaker — using your body and voice
Preparations & strategy
Developing powerful key messages
Structuring your presentation
Opening & closing techniques
Other techniques to keep your audience's attention
Preparing for interviews and questions
Overcoming stage fright
The workshop includes several practice sessions with video feedback, so you can gain confidence and refine your technique.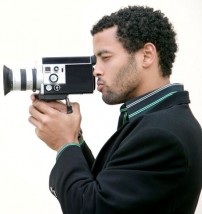 What makes this public speaking workshop different:
High energy, action-oriented!
Video feedback for self assessment.
Small group enables practice and personal coaching.
May be tailored to technical, sales, or business presenters, and may include international cultural aspects.
Your trainer has extensive business experience and is an easy-to-understand native English-speaker to help with accents and grammar.
Students help and learn from each other in a comfortable and fun environment.
Participants leave the workshop feeling more confident and excited to give their next business presentation.
Your trainer:  Kimberly VanLandingham, CEO, trainer & speaker
Over 20 years of speaking experience in international leadership DuPont (Fortune 50 Company) while managing technical, sales/marketing, and business teams.  (Linkedin Profile)
Was a product spokesman on TV, radio, and at large events for DuPont
Presentation trainer for almost 10 years, focused on technical and business speakers
Trainer for TEDx speakers
A keynote speaker at events (e.g. World Trade Center, EACC, universities, etc.)
Masters in cross-cultural communications (MACCC) and a Bachelors in Engineering (BSEE), with extensive training in leadership and marketing
Easy-to-understand native English accent
Highly rated and praised by course attendees (See Testimonials)
Price:
Contact us for a quote. All prices include a training booklet, video of your practice sessions, and other training materials.  The prices also include tailoring the materials to your company needs, travel time and travel expenses to your facility.
Training is available in English and throughout western Switzerland, including Geneva, Lausanne, Vevey, Zug, Lucerne, Montreux, Sion, Fribourg, Thun, Bern, Biel, Zurich, Basel and surrounding areas.
Contact us