Individual (1:1) training
Individual presenter training & coaching
Group Size:

1-2

Length:

1-day or 2 consecutive half-days

Level:

As required

Price:

3000 CHF/day*
Our private full-day training course and coaching is designed entirely around you — your skill needs and your business situation.
You'll receive guidance to become aware of your strengths and best practices, allowing your weaknesses to fade away, while you develop your individual style and charisma.  This course may be designed around a current presenting project or general skill development.  The workshop materials are provided in English, but your coach also speaks French.
Presentation nerves are a big problem for some people.  Building skills reduces public presentation anxiety, and controlling nerves enables you to build skills, so we work on the these together throughout the day.  For example, presentations are practiced and videoed for confidence-building and self-discovery.  We also offer consultations with our anxiety specialist.
Who should attend this training/coaching session:
This session is tailored for the attendee, so anyone can attend.  Attendees may be new, technical or advancing professionals, managers or executives, or anyone who wishes to improve his business presentation skills and/or advance a presentation project.
Possible training topics:
We'll propose a custom agenda, specifically for your needs, based on a preliminary phone interview.  Your presentation trainer is highly prepared and experienced, so she adjusts to your needs during the session.  Here's a list of some of the individual training topics that we're prepared to cover:
Clarification of your needs and goals.
Fundamentals

What separates business communication?
Communication rules that great presenters follow
Charisma and connecting

Dealing with presentation nerves.  This may be addressed in many different ways and also as part of the other training topics.
Presenter skills and body language…includes developing your style.
Finding your voice.
Presentation preparations and strategy.
Content and structuring your presentation.  This section can focus on presentations to convey information, to persuade your audience, to achieve a specific action, or simply to entertain.
Storytelling.
Opening and closing techniques.
Developing slides, and other tools to keep your audience's attention.
Words and scripts.
More on persuasion and perceptions.  This section is adapted to individual needs, and is typically very different for technical, sales, or management presentations.
Adjusting presentations for international audiences, with culture tips.
Media training – Preparing for media interviews and questions after the presentations.
Events coaching
Includes several practice sessions with video feedback to gain confidence and refine your individual style.  You can take home a copy of your practice videos.  You'll also receive a Presentation and Public Speaking Training Course Booklet, which includes concise summaries of the training materials and presentation development worksheets used in the course.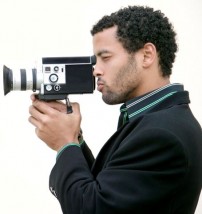 What makes this presentation training different:
Truly tailored to your needs.
High-energy, action-oriented!
Video feedback for self-analysis.
Our methodology is designed for technical, sales, or business presenters.
Includes international culture aspects.
Courses provided by a highly-rated and experienced native English-speaker with a neutral accent. (More about your trainer.)
You'll finish the training with more confidence and excited to give your next business presentation.
Price for private presentation training: 
* The price of 3000 CHF is for one 8-hour day (or 2 consecutive 4-hour half-days), for 1-2 people, excluding lunch, but including breaks.  Training is offered at your facility, or ours.  We also offer follow-up skype coaching for 250 CHF/hour.  All training includes exploratory phone call, preparation tailored to your needs, a custom course booklet, and take-home video of your practice sessions.  VAT and travel are not included (and may not be applicable).
Training is available in English and throughout western Switzerland, including Geneva, Lausanne, Vevey, Montreux, Sion, Fribourg, Thun, Bern, Biel, Zurich, Basel and surrounding areas.
Contact us